At Guidance Lacrosse, we believe that every athlete has a place to play that meets their academic, financial, and lacrosse needs. We conduct evaluations and interviews with the athlete, their family, and their coaches to find the best fit.
At a fraction of the cost of the other recruiting services, we will personally champion the athlete's college search from start to finish. Our hands on approach for each athlete ensures success by polishing player's strengths and addressing their weaknesses.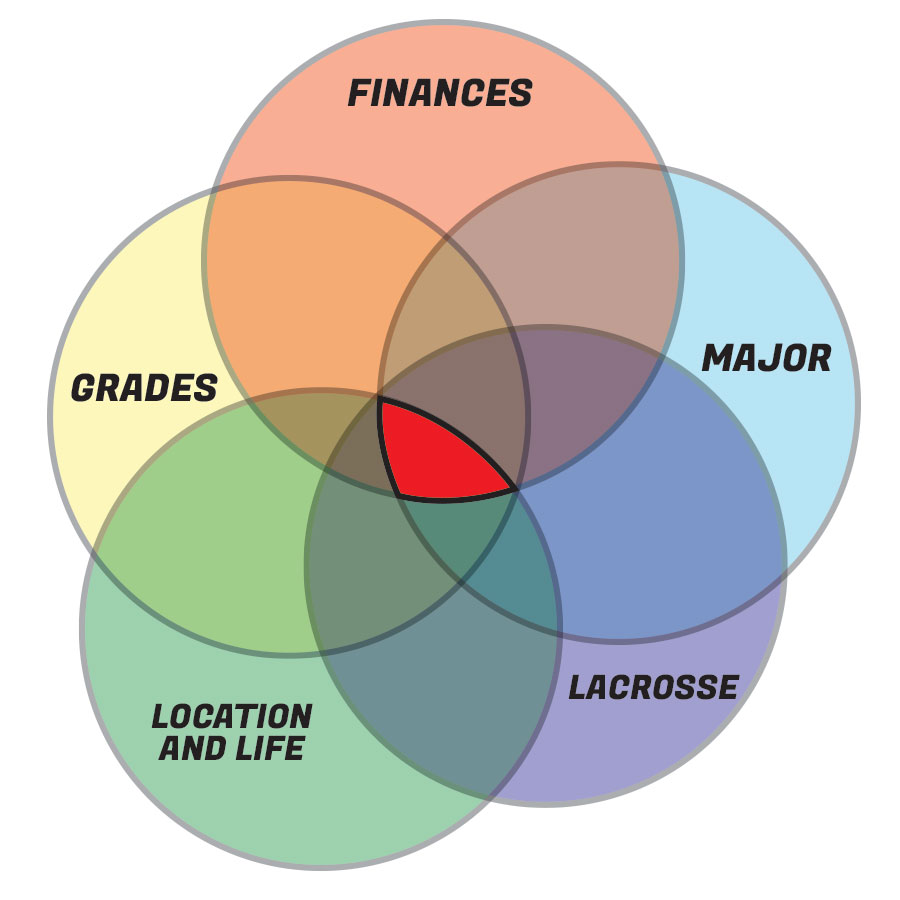 1. MAKE THE LIST
On our recruiting form, we discuss finances, grades, major, location, and student life. Our college search starts without lacrosse. Based on criteria from the recruiting form and coach recommendations, we will compile a list of potential schools.
2. MAKING CONTACT
We establish a relationship with college coaches. Reaching out to the coaches via email, phone calls and in person are great ways to stand out. We teach all players how to contact and communicate with coaches. At contact, we affirm the player's qualifications and the quality of the match. The college coach's only job is to come see you play.
3. MAKE AN IMPRESSION
Coaches are looking for more than just lacrosse players, they want well-rounded students. Coaches want to see/hear examples of player's character, grades, and a positive social media presence. Provide examples of community involvement, clubs, and organizations outside of lacrosse. They want to see your GPA, SAT, and/ or ACT scores. If the athlete is struggling, be honest about extra help and tutoring which show efforts to improve. On the field, the coaches look for individual skills, player's ability to take criticism, and attitude throughout the game.
Eligibility Center

NCAA ON RECRUITING
The NCAA recently changed rules on recruiting to where coaches can not contact recruits until September 1st of their Junior year.
NCAA CLEARINGHOUSE
The NCAA requires that all recruits must be registered to go on official visits, or to sign a National Letter of Intent.
NCAA DRUG TESTING
The NCAA invests $4.5 million to collect and analyze samples through national drug-testing programs and $1.5 million to assist drug-education programs.
All levels of the NCAA conduct drug testing to promote a drug-free environment for athletics.
FINDING A HOME
After filling out the recruiting form, communicating with coaches, and inviting them to see your athlete play, our staff will reconnect with coaches post performance.
Based on feedback, our staff will direct you and the college on the best way to finalize the commitment.
Guidance Lacrosse
4794 Dumfries Road
Catlett VA 20119 703-405-1466 Richklares@gobig-sports.com